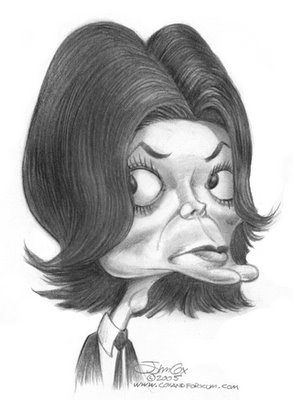 ROME (Reuters) - Pop star Michael Jackson could sing some of the prayers written by the late Pope John Paul, the head of the music company coordinating the project said on Monday.

Father Giuseppe Moscati of the Edizioni Musicali Terzo Millennio, which specializes in church music and organizes musical events at the Vatican, said his company had the rights to 24 of Pope John Paul's prayers and wanted to put together a group of international artists to set them to music.

"We have been contacted by people close to Michael Jackson who have expressed interest and we are thinking about it," Moscati said...
I heard MJ wanted to change the title of Amazing Grace to Amazing Timmy but he found out that the song wasn't included in the catalog...