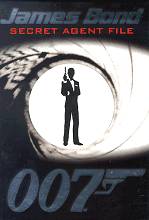 MI6, the U.K. intelligence service made famous by the James Bond films, is advertising in newspapers for the first time in its 97-year history, in order to recruit more spies, administrative employees and linguists.

The Secret Intelligence Service, as the agency is officially called, introduced a Web site in October to enhance public knowledge of the SIS and to boost recruitment. The advertisement is intended to broaden the hiring initiative, appealing both to those who may want a career change and to new graduates.
I wonder if recruits are given Walther PPKs, Austin Martins and get to drink a martini...
Me? I'd settle for an undercover job ummm... covering the World Cup finals.
In the Philippines, being a secret agent means being immune to the law, I think.